Properties by Canada's Top Architects and Designers
1947 Rue des Roses, Carignan, QC   
Over the years, Canadian architects and designers have crafted a wide range of attractive and architecturally significant residences across the country. Now, they are finally beginning to get the recognition they deserve. From Moshe Safdie's treasured Habitat 67 to Morton Katz's Le Corbusier–inspired designs, here are six homes by Canada's top architects and designers.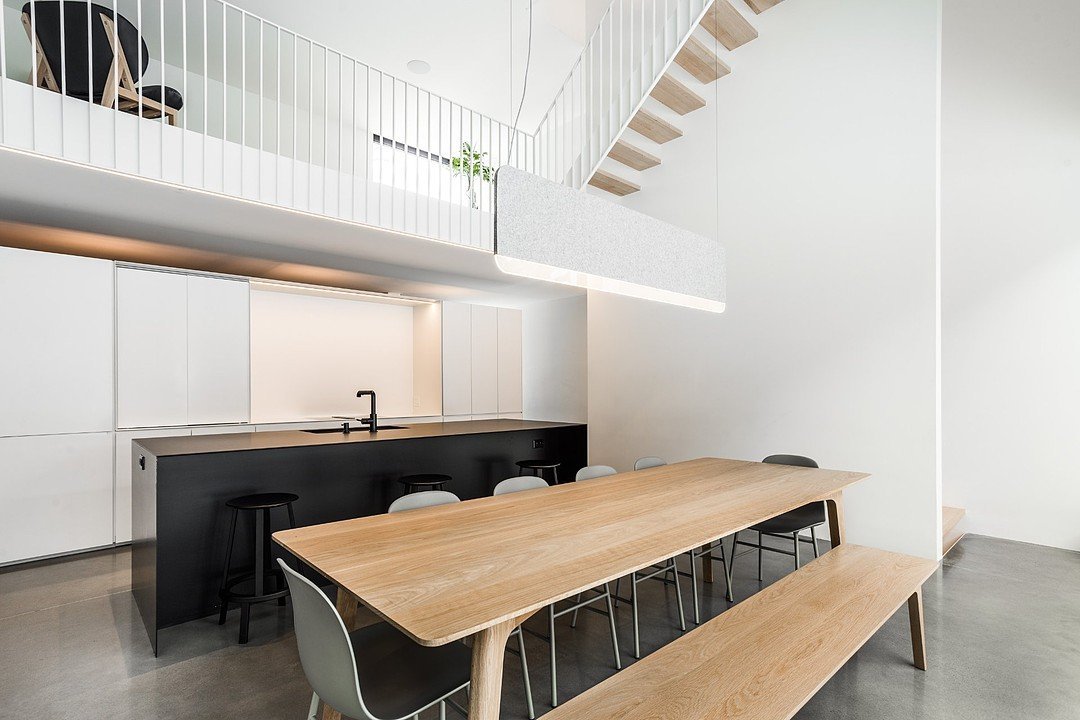 466 Rue Lagarde, Le Plateau-Mont-Royal, QC
Award-Winning Minimalist Home in Mont-Royal, Québec

The recipient of a prestigious Grands Prix du Design, this airy, minimalist SHED-designed home in Mont-Royal, Québec has an almost otherworldly feel. It incorporates the best of everything without ever feeling showy: high-end finishings include tailor-made cabinetry, FENIX countertops, Corian backsplash, Cabano taps and shower, and lighting by Vancouver's ANDlight.

The serene white, grey, and sometimes black palette is broken only by the wooden slats of the staircase, which appear to float in midair as they spiral upwards. Continue past the top floor to the private rooftop terrace, where views of charming brick low-rises and the peak of Mont Royal will remind you that you are still, in fact, in the heart of the city.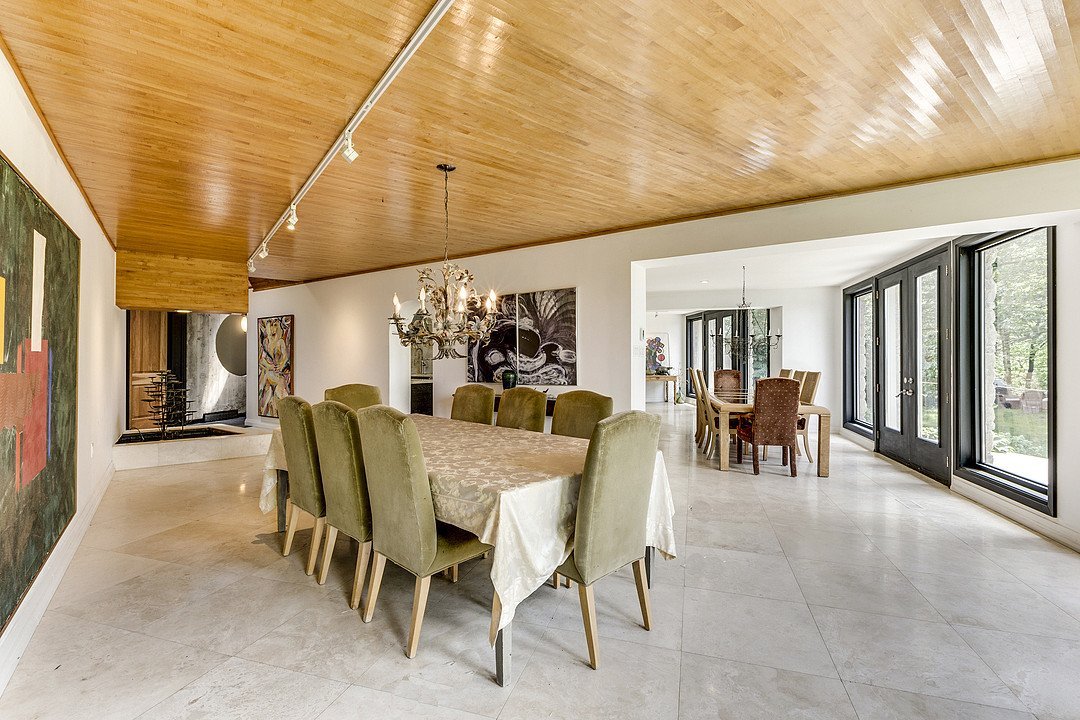 13280 7th Concession Sdrd, King, ON
Le Corbusier–Inspired Home in King, Ontario

After completing a variety of significant commercial buildings in downtown Toronto, Morton Katz took inspiration from Le Corbusier's exposed concrete and minimalist style, combined with Frank Lloyd Wright's penchant for homes that blend seamlessly into their environment, and crafted this architecturally significant concrete home in King, Ontario. Roll up the winding, tree-covered drive of the 17+ acre estate to the sundial-shaped home, perfectly angled to take in the best of the natural lighting throughout the day. The simple elegance of the forest-facing floor-to-ceiling windows, wood-burning fireplaces, modern kitchen, and indoor pool will attract even the most dedicated urbanite.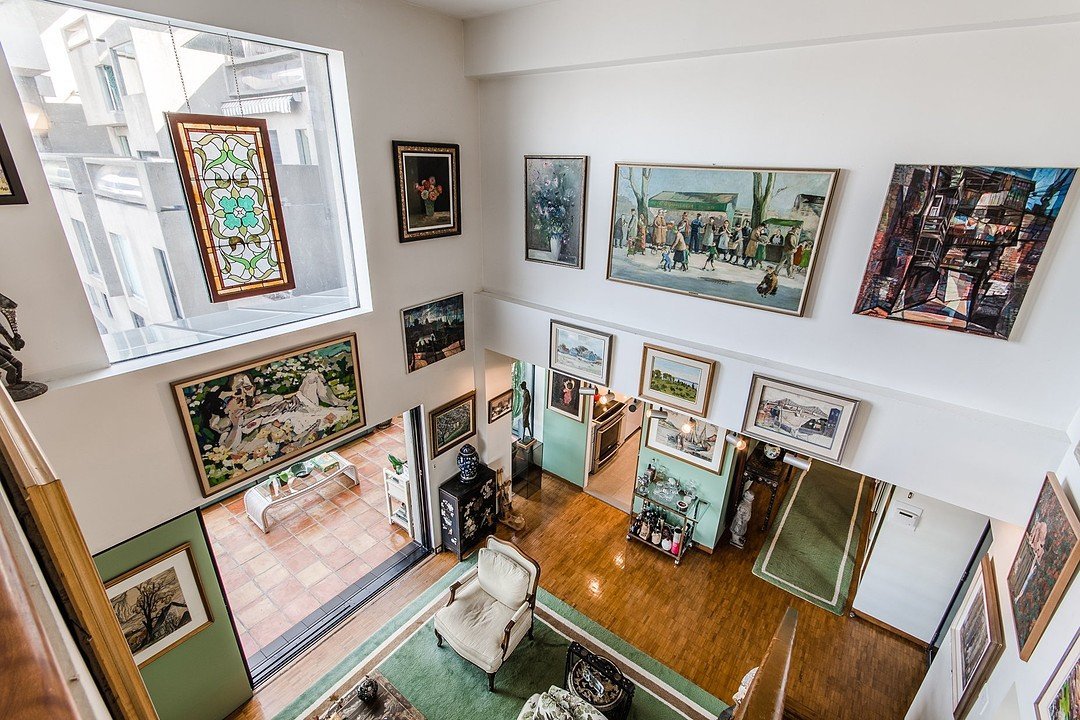 2600 Av. Pierre-Dupuy, Apt. 510, Ville-Marie, QC
Moshe Safdie's Habitat 67, Ville-Marie, Québec

On a slender peninsula reaching into the St. Lawrence River, a series of 354 concrete cubes stacked like giant blocks form 146 discrete homes linked by a series of walkways and terraces. This is architect Moshe Safdie's Habitat 67, a beloved development originally developed for Expo '67, and now designated a historical monument by both the City of Montréal and the Province of Québec. First conceived as a part of his thesis project at McGill University, Safdie's idea was to design an urban housing concept that incorporated some of the benefits of a suburban lifestyle: privacy, green spaces, and plenty of fresh air. With tennis courts, double-height ceilings, and a generous solarium and patio space, this suite certainly delivers on that intention.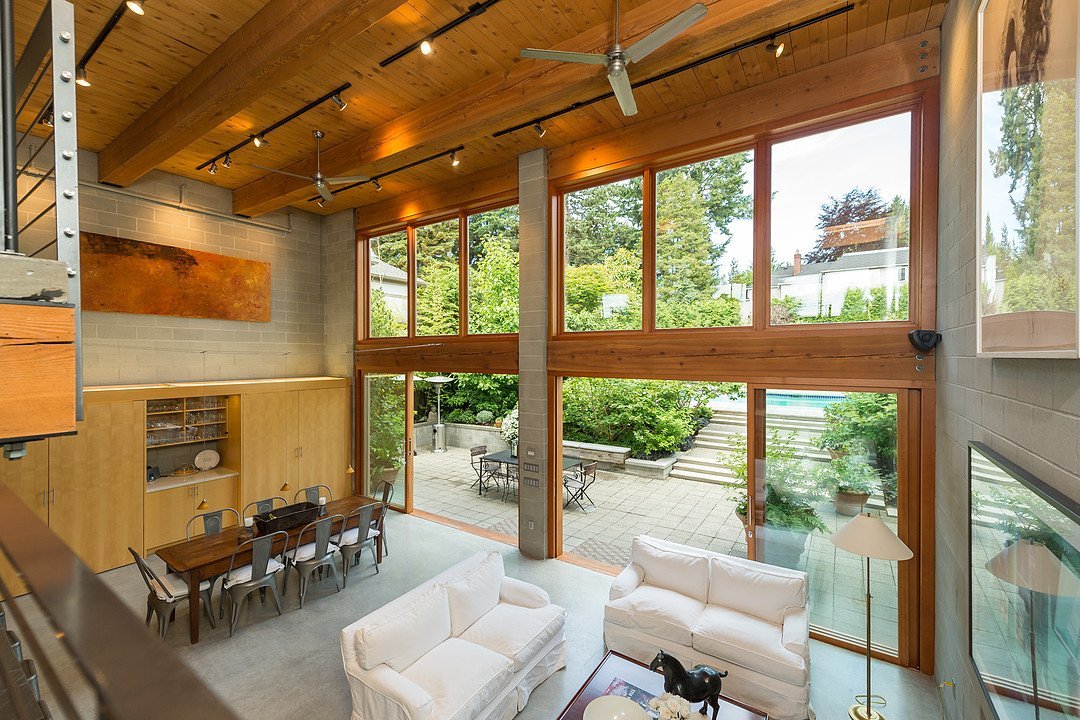 3263 W 48th Avenue, Vancouver, BC
Leland Dadson Home in Vancouver, B.C.

Award-winning Toronto-based architect Leland Dadson crafted this tranquil retreat in a quiet corner of Vancouver. With nods to both urban loft and post-and-beam architecture, this gorgeous home has been a site of frequent filming over the years. On summer days, retract the floor-to-ceiling windows off the main living area to open the home to the over 10,000 square feet of beautifully landscaped grounds—and at the same time, conveniently shorten the distance from the gourmet kitchen to the pool.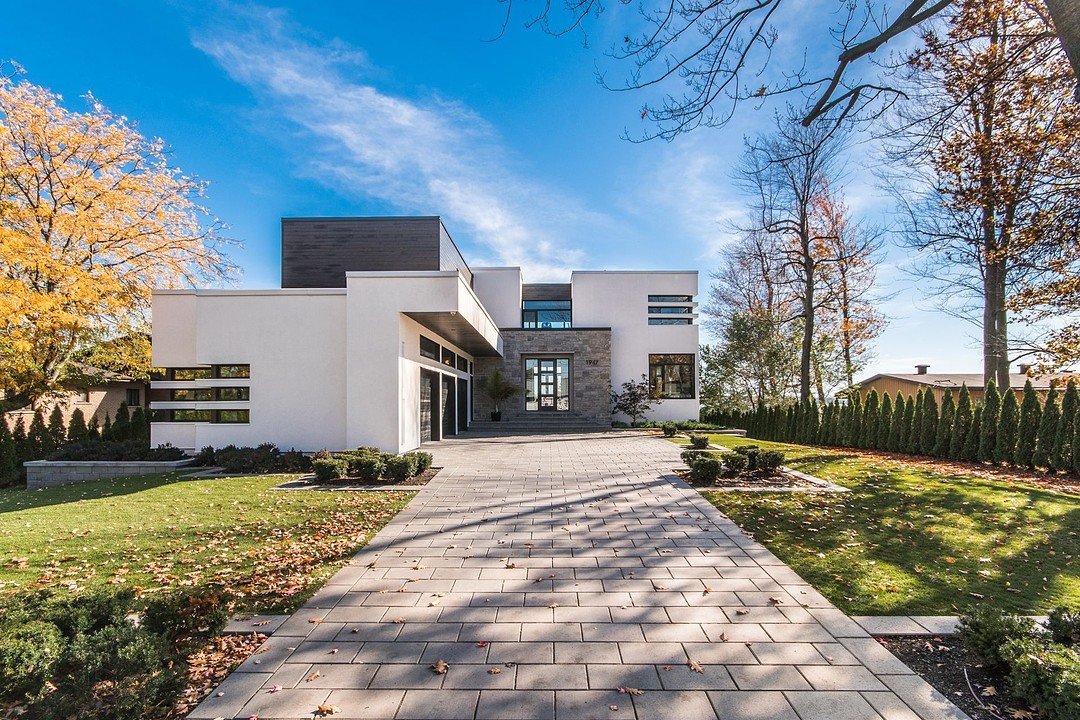 1947 Rue des Roses, Carignan, QC
Mario Adornetto Design in Carignan, Québec

One of the top high-end architectural designers in Québec, Mario Adornetto crafts custom designs for clients who are ready to see their dream homes come to life. As a teenager, Adornetto painted commercial signs on buildings for a living, and then spent several years specializing in neon lighting. As both past pursuits indicate, he has a knack for design that straddles the line between the contemporary and the antique.

This 4,000-square-foot waterfront home backing the Rivière Richelieu is no exception. The timeless geometric design features plenty of wood and glass, accented by tasteful pops of pattern. Floor-to-ceiling windows gaze out over the heated saltwater infinity pool, which appears to blend seamlessly with the shimmering waters of the Bassin de Chambly just beyond.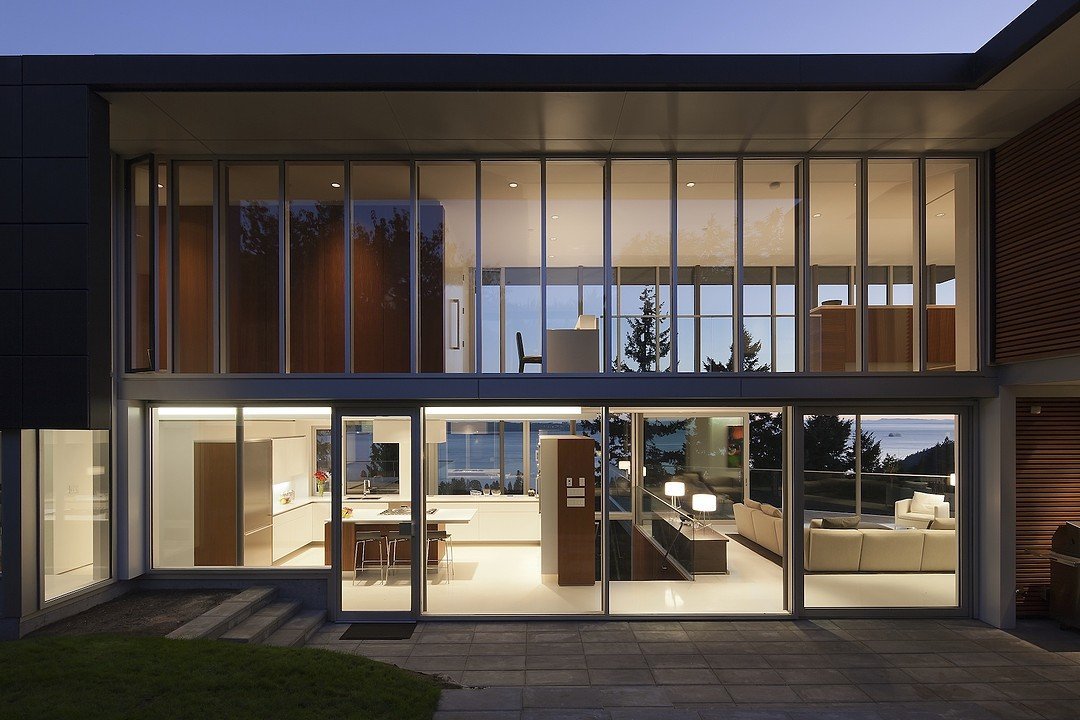 4249 Rockbank Place, West Vancouver, BC
Modern Greg Dowling in West Vancouver, B.C.

A well-designed home looks give the impression that everything is where it should be, and that it could never have been conceived in a different way—a feat achieved by this Greg Dowling masterpiece in West Vancouver, B.C. Deliberately set within the bedrock of Vancouver's North Shore and nestled between trees, every feature of this home falls into place, from the windows (carefully angled to display the ideal city and water views) to the sun-filled rooms of the expansive concrete, glass, and steel interior. With a spacious kitchen, plenty of outdoor living space, and sleek modern finishings throughout, this is a home that is at once perfect for entertaining and private living.

From big cities to isolated hamlets, Canada is sprinkled with examples of top-quality architecture. With award-winning design from talented architects and designers, these are homes that will stand the test of time.

Source: https://sothebysrealty.ca/insightblog/2018/06/05/properties-by-canadas-top-architects-and-designers/
Leave a comment